I remember my student teaching years with fondness. I also remember the one lesson I took away from the several months I spent in a first grade classroom: I never again want to teach children to read. Not ever. I never thought I'd say that, given what an avid reader I am. (God sure has a funny sense of humor, doesn't he?) I was one of those crazy kids who taught myself to read in my preschool years. Not only do I not remember a time before reading, but I also don't remember not loving to read. And while I may or may not still need to use my fingers for simple addition, I can devour a good novel in less than a day. I read the entire Harry Potter series in a week. Suffice it to say, I really love to read.
Fast forward about 9 years from the student teaching experience… and the Lord calls me to homeschool my children.
Fast forward another year… it is abundantly clear my oldest child did not inherit my gift of teaching himself to read. And suddenly I realize I am going to have to do that one thing I said I never wanted to do: teach someone to read.
Getting Started
My son already knew all his letters, but getting started with phonics I didn't know where to start. We started with a popular phonics curriculum. It was full of worksheets, charts, worksheets, games, worksheets, oh and some more worksheets. He was not a fan and I was not a fan that he was not a fan. That first year I ended up putting him in private PreK by November.
The next year was our first year in Classical Conversations and several moms in our community recommended a program called "Teach Your Child to Read in 100 Easy Lessons". Easy? I am in! Only 100 short and quick lessons? Even better. We got started and got through about the first 25-30 lessons and we were making progress.
However, the reading portions kept getting longer and more difficult. My very busy, active little boy was starting to get frustrated. He would see his reading for the day an immediately get defeated. He would see me pull that book out and immediately his whole body language would change. Soon the tears started and then his flat out refusal to do the lesson at all. I so wish I could go back and talk to that mom that I was. I felt like I had to push him through it. He was over 5 at this point he should be reading and we were no where near reading at all. I tried positive reinforcement, negative reinforcement, bribery, begging. None of it worked, my son just grew to hate reading more and more. Every day he was crying, I was crying, and if by some miracle we made it through the lesson it had taken us well over an hour. Knowing what I know now I wish so much I could go back and hug that little boy and that mom!
Something had to Change
So finally after one particular bad day of us both in tears I just looked at my son and said: "honey, we are not going to do this reading book anymore" and I just stopped. I didn't know what to do. I started getting online and researching all the thousands of language curriculums that were out there. I called a few companies and spoke to them and shared our story. Then one day I came across All About Learning Press and their All About Reading program. They were fairly new at the time but I remember they were the only curriculum I read about that I couldn't find one negative review. I called and spoke to them and spent about an hour on the phone with them, I believe I even cried. They were so kind, spent so much time with me, and really believed my son would like their program and that it would help it.
When the curriculum arrived I was a little nervous how he would react, but he was really excited. He wanted to start that day. So we did and we made it all the way through a lesson and he loved it. He was making strides and we made it all the way through level 1 that school year and we both were super proud of his progress. He was still behind his public schooled peers, but he was making progress which was exciting.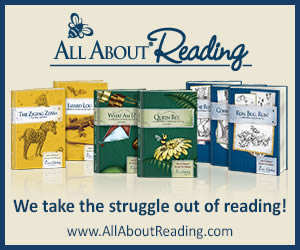 If you are not familiar with the program there are several aspects about it that I personally believe make it the BEST reading and spelling curriculum on the market:
It is very tactile. To get started you purchase a pack of letter tiles and a magnetic board. The children get to manipulate the tiles to create words while standing (or I guess sitting, but standing was good for us) to spell the words they are learning.
The lessons are all broken up into small, short, and very different parts. This was key for us. Lessons in other programs can be so very lengthy The staff a AALP told me they designed their program differently on purpose so that when children start to get fatigued you can stop at a good stopping point. My son, who likes to finish things he starts, doesn't have to feel like he is failing for not completing the lesson because each lesson has several different lessons inside it. Each section is also very different so one part may be standing up spelling with tiles while another part is cutting and pasting.
The lessons teach the same thing several different ways. This was also key for us. As I mentioned above the lesson isn't all just sitting, blending, and reading. There are the letter tiles, coloring, cut and paste, flash cards, and even some physical activities all in one lesson. It teaches the children the same thing without being so similar the child gets bored or feels like he is just doing the same thing over and over (which my son cannot stand).
It teaches them how to read (and eventually spell) anything. Even as a voracious reader myself, I am learning rules about phonics I had never learned before and I love this. It doesn't just teach my child how to read specific words on their level it teaches them why letters say what they do when they are in a certain order.
It is affordable. Love this part. The first time you have to buy the letter tiles and a few accessories so I spent a total of about $150. However, the great thing is that you use those same letter tiles all the way through and for multiple children. After that initial investment each subsequent year has been between $45-130 depending on the level and what optional extras I choose. That is incredible for a language curriculum.
New Challenges
The next year we started Level 2 and as the year progressed it felt like it just wasn't getting it. He didn't like blending words and even when he did he would get a word and then completely forget it by the time he got to the next page. He was also forgetting simple words like "and", "he", and "the". Frustration was rising again. This was about the time we made a big move. I contacted the awesome people at All About Learning Press again and they told me to try taking a break. So we did. About 2 months of no reading at all.
When we arrived in our new home we picked it back up again and he was still not getting it. I spoke to a few moms back at our Classical Conversations community and came up with a new plan.
The First Break Through
I made reading a privilege for him. In our new house he had his own room, which really helped. Although even if he didn't I probably would have let him read in my bed or a special reading area in the house. Each night he got to stay up 20-30 minutes past his bedtime as long as he was laying in bed "reading" books. I also started a simple chapter book with him and would read a chapter to him each night before lights out time. This was also special because it was just him and I (or his dad).
Then one night about a month later it happened. He came downstairs one night in the middle of his reading time and said: "Mom can I read you this book?" Now he had done this before and it consisted of him telling me what was going on in the pictures and maybe pointing out a few words. There was never any actual reading involved. Not this night. On this night he sat down next to me and read me the entire book, every single word. I was astonished. It was not a book I had read to him before, so it wasn't memory. It was one of his library books that he had read on his own. I cried I was so proud of him. From that night on he would select certain books to read to me or to his brothers. We picked up our All About Reading lessons again and he went through each lesson with no problem. We also started All About Spelling and he was flying through it. We had made it through another hurdle and I officially had a reader that loved reading.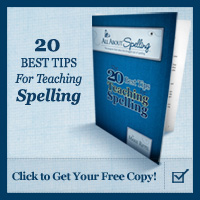 Another Change
As the weeks went by and we were moving through our spelling and reading I began to feel a little bored myself and I felt like he was getting a little bored with the mundane as well. Reading for me is an adventure and I want my children to feel that same way. I didn't want it to be another just another lesson, but a gift. It was about this time I came across the book The Well Trained Mind again. I had read it several years ago when we started our journey into Classical Education but I really felt drawn to re-read the sections on reading. I am so glad I did. After reading through again I made a few more changes to our reading. Specifically I was more intentional about our library trips. I now go to the library and we choose three types of books together each week:
Easy Readers: just like I mentioned above, these are books that are right at or below my son's current reading level. They are books he can read on his own with very little frustration. We choose about 20-25 of these a week.
Story books: these are still picture books but they are above my son's reading level. These are books we read together each week and as I read them I point to the words as I read. I get about 10-15 of these a week.
Chapter Books: Each week I choose one chapter book (usually a classic or a classic rewritten on a lower reading level) for me to read to him each night. This book is usually significantly above his reading level. As we read I have to stop every few paragraphs so we can talk about what is going on and also so I can define any new words for him.
And we read. We read and we read and we read. Each day I would read 2 story books to them, he would read 3-4 books to use, and I would read 1-2 chapters to him. As we came to words and sounds he didn't know we talked about it right then and there. His confidence grew, his love of reading grew, and his skills grew. It was so great to watch. We still did a reading or spelling lesson as we felt moved, usually about 1 or 2 a week instead of 4 or 5. We were still loving the spelling and reading from All About Learning Press. His reading skills were skyrocketing.
Another Success
Just this week we sat down to do a reading lesson on the "ee" sound. I opened the book and he already knew it! He didn't know it from any lesson we had done together, but from our reading. We had come across enough words with the "ee" sound while reading that he already knew that when he saw "ee" he needed to make the long e sound. We skipped the whole lesson and he was so incredibly proud of himself. And I wanted to scream: "IT IS WORKING!" So we called it an early day and celebrated with some yogurt topped with dark chocolate chips for snack because that's how we roll.
To The Stressed Mom of Years Gone By
I wish so much I could back in time and hug that stressed, worried mom that I was. If I could I would tell myself to breathe, stop wasting time on curriculum he isn't ready for, snuggle up on the couch and snuggle that little preschool boy while reading some amazing books. I would tell myself to stop comparing him to all the public schooled children out there. If I wanted him to be educated like the public schooled children, I wouldn't have chosen to homeschool him. I would tell myself not to be bound to a certain curriculum, but to be prayerfully bound to praying for direction for his education. I would look that sweet little preschooler in the face and tell him how much he is going to love reading one day, how his little brothers are going to prefer his reading over mine, and how incredibly talented God made him to be. I would tell myself to trust the method of education that we feel the Lord has called us to use to educate our children and believe that he knows what is best. I would tell myself to put my pride aside and be okay with having a preschooler who couldn't read yet because he has so many other amazing qualities and part of the reason why we chose to educate the way we do is so that our children can learn at their own developmentally appropriate pace. And most importantly I would tell myself that I was chosen to be his mama over all the other mamas in the whole entire world and that when I slow down, breathe, lay down my pride and need to be right, pray, and listen to my God and my instincts I will always know the direction I need to head.
* This post contains affiliate links*